Laser grading is a critical step in the construction or renovation of an athletic field to achieve a near perfect slope (+/- 1/10"). A precisely graded playing surface is not only important for player safety and performance, but also provides for easier maintenance. Our laser grading equipment is automatically controlled through a combination of hydraulic and electronic equipment. The accurate finish grade on an athletic field will ensure positive drainage of excess water to avoid prolonged wet conditions.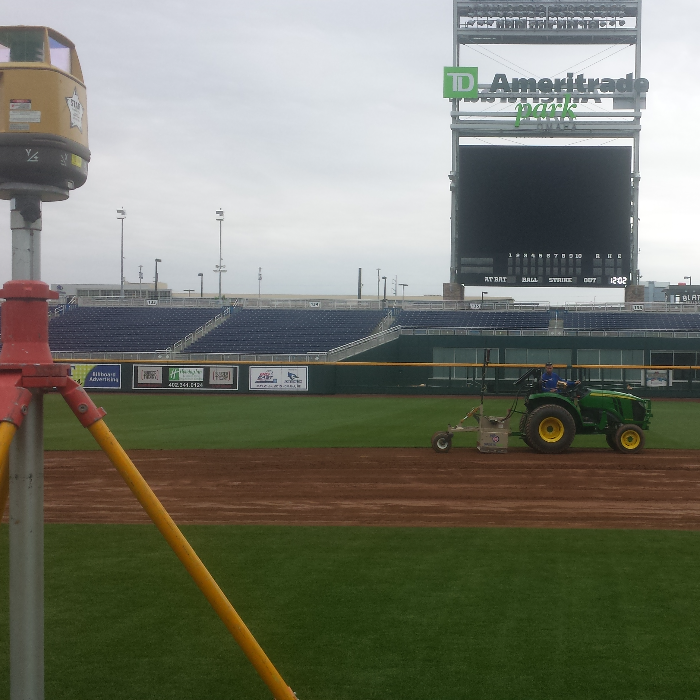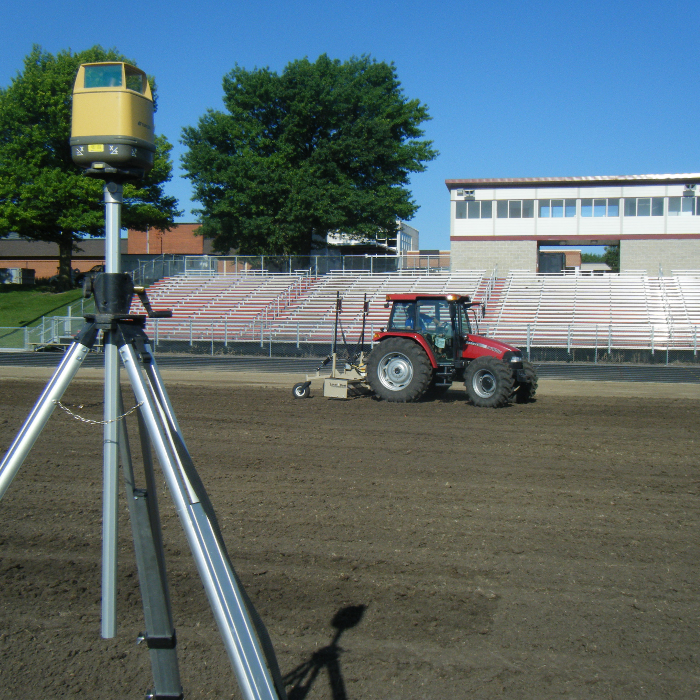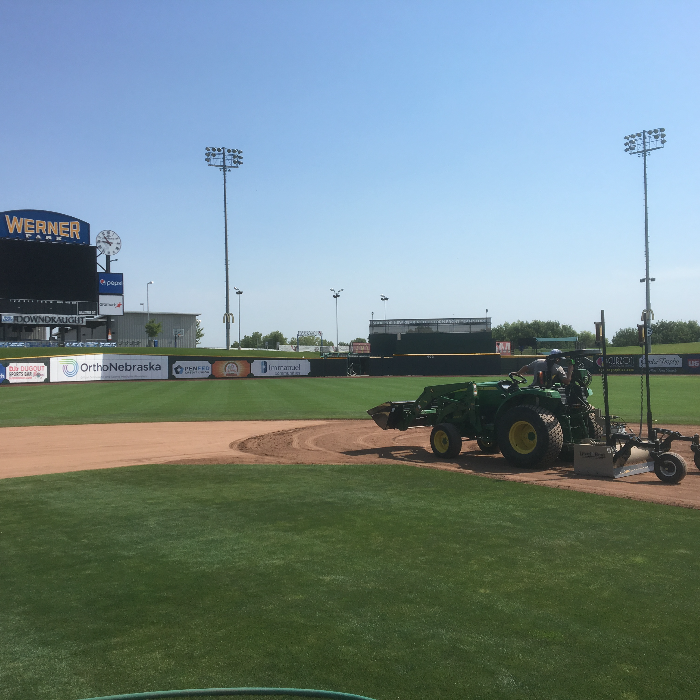 Robotic Total Station
Along with our automatically controlled laser grading equipment, we have Robotic Total Sation machine control and layout. Robotic Total Station technology allows us to precisely match existing surfaces and restore your field to its originally designed contour. We can also upload original architectural plans to efficiently achieve millimeter accuracy when constructing your fields.